A space for Specialists Providing Awareness, Resources, and Knowledge (SPARK).
SPARK is a special series featuring industrial automation's thought leadership that connects with the Southeast Asia community. Featuring timely and trending topics, the series delves deep into conversations that matter to the community, as it discusses trends, analysis, issues, insights, sustainability, and growth.
This series is part of IAA's new flagship premium content.
Podcast Series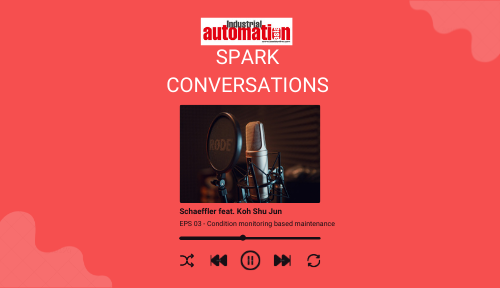 [IAA Podcast Series Part 3 ] Schaeffler feat. Koh Shu Jun-Customer Success Story & Best Practices
[IAA Podcast Series Part 2 ] Schaeffler feat. Koh Shu Jun
[IAA Podcast Series Part 1] Schaeffler feat. Koh Shu Jun
Articles