Digital transformation has been accelerating while new technologies such as 5G, AI, big data, cloud etc. adopted globally. This gives Communication Service Providers (CSPs) the opportunity to unblock at least $700 billion in new revenues from the verticals. As CSPs deployed 5G networks widely, and...
Yokogawa Launches OpreX IT/OT Security Operations Center Service Providing enterprise IT/OT assets with real-time protection from cybersecurity threats (more…)
About the video "Automation Technology and Solutions drive sustainability": Mike Train, Senior...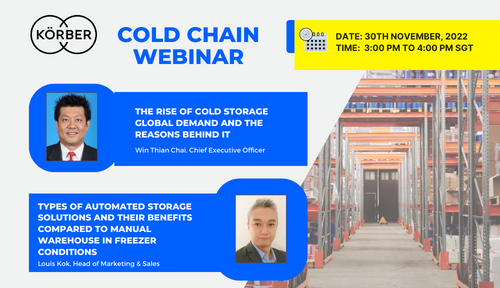 Cold Chain Webinar 30th November 2022 3:00pm to 4:00pm SGT Körber Supply...
HIMA opens new Regional Head Office in key Middle East Region HIMA, a leading provider of safety-related automation solutions, is pursuing a clear strategy to strengthen customer partnerships in key markets and enhance collaboration between its partners, sales and engineering services. The latest example...
FortiGuard Labs Predicts the Convergence of Advanced Persistent Threat Methods with Cybercrime (more…)
Securonix Research Reveals Observed Global Cyberthreats Surged 482% Year-Over-Year Annual Threat Report Shows Significant Rise in Number of Advanced Threats, TTPs and IOCs Identified and Scanned (more…)