More than supply chain resiliency: 3D printing is the future for a greener world
By Mitchell Beness, 3D Print GTM Manager, APJ, HP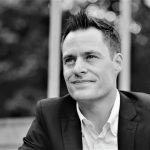 The global pandemic has shifted consumer behavior, values and beliefs, and has turned the spotlight to sustainability. This is the time when tech and innovation companies are expected to step up and play a more vital role in providing solutions to help the world move to a more sustainable future. If we intend to realize a net zero carbon, circular economy while reducing our overall environmental footprint, sustainability must underscore everything we do.
Any company aiming to remain competitive and viable beyond this decade is redefining its business priorities around accelerated, expansive change that is also better for the planet. When HP surveyed global digital manufacturing and 3D printing decision makers in late-2020, an overwhelming majority (89%) said they were changing their business models, and at least 9 out of 10 were investigating new and more sustainable supply chain models. Furthermore, we see the world committed to decarbonization in what Bloomberg calls "energy transition investments", totaling a record US$501 billion dollars in 2020. This shift will no doubt be a conduit to widespread sustainable innovation, with manufacturing and supply chains at the frontier of change.
Near one-third of carbon emissions today are generated in relation to the production and distribution of goods – traditional manufacturing processes and their supply chains are significant emitters. When considering the creation of physical goods, and their transport around the world, it is easy to see a significant opportunity for 3D printing to intersect these established systems and make a positive impact by transmitting data to produce parts locally, slashing Scope 3 emissions in the process. In HP's Digital Manufacturing Trends Report, which surveyed 400 manufacturing decision makers in China, the world's largest contributor in manufacturing, we found that almost all respondents agree that 3D printing helps their companies become more agile and that 96% indicated that they will invest in digital manufacturing technologies moving forward, highlighting their confidence in the future of digital manufacturing technologies such as 3D printing.
Strengthening Supply Chains and Production Values
As manufacturers sought greater supply diversification and more localized, on-demand production in the wake of the COVID-19 pandemic, 3D printing offered a solution. It allowed disrupted supply chains to be simplified and strengthened at the same time. In Asia-Pacific, the 3D printers market is expected to grow by 21.4% over 2020 – 2030, with a total addressable market cap of $58.83 billion – all in the midst of the COVID-19 pandemic. In India, Chennai-based company Redington 3D, scaled up to cater to demands from healthcare institutions and providers, producing 120,000 ventilator parts for AgVa healthcare – attesting to the acceleration of 3D printing during this time.
As innovators, we must stop thinking of these shifts as quick fixes, and instead focus on what they offer long-term. Expedited iteration, faster speed to market, less resource-intensive production, a smaller transportation footprint and the extension of product life with replacement parts on demand – these characteristics will not only define the future of manufacturing but will also chart a more sustainable course for generations to come. 3D printing enables both short and long-term solutions capable of near-instant responses to market changes. In an increasingly globalized world, this is an unparalleled competitive advantage not only for companies, but also for customers.
Consumers Resonate with Organizations that Prioritize Sustainability and Personalization
As demand for sustainable products has multiplied, so has the pressure on businesses to break from the one-size-fits-all mold. With 90% of consumers in Asia-Pacific wanting brands to stand for something, brands now have an expectation to "do the right thing". Brands with purpose are expected to grow twice the average, according to Kantar's BrandZ data. UniLever's "Sustainable Living" brands grew more than 50% than the rest of the business and accounted for 60% of annual growth. Moreover, according to Forbes, 80% of consumers say they are more likely to purchase from brands that offer personalized experiences. In addition, 1 in 5 of those consumers are willing to pay a 20% premium according to Deloitte. Compared to traditional manufacturing processes, 3D printing provides the flexibility required to incorporate personalization into products at scale and enable a new level of customer engagement – consumer demands have shifted drastically from a decade before and will continue to change rapidly following the pandemic.
Fortunately, conscientious and customizable goods can be one in the same. But first, current supply chain models that were not built for shorter runs or minimized inventory and warehousing needs must evolve. Through 3D printing, supply chains can be optimized by using on-demand manufacturing strategies to match production and demand, reducing our inventories and reliance on warehouses around the world. This is where companies must embrace transformation in how they work and in how they think. The supply chain solutions that worked decades ago will not work in a world where 3D printing has made the customization of parts not only possible but also accessible. The automotive industry is a great example. GM, BMW, Volkswagen, Jaguar Land Rover and more have taken strides to put digital manufacturing to work in cutting-edge ways. They have simultaneously enabled less material waste and energy consumption while realizing more design options which offer more personalized experiences, all of which are critical to a more sustainable future.
Becoming Change Agents for Sustainability and Innovation
It is not just the realities of a vulnerable global economy or the changing consumer demands which are driving the need for a new way forward. Our planet, communities and people are in peril – businesses must implement processes and technology to transform proactively and sustainably. 3D printing and its intrinsically flexible nature empowers a more sustainable economy, and it could not be advancing at a better moment in time. Take, for instance, the ease of extending product lifecycles with on-demand replacement parts that 3D printing supports, or the inventive use of more environmentally friendly and recycled materials that new molded fiber technology offers in place of single-use plastics.
More breakthrough applications are emerging every day. Automotive giant Ford is transforming the way it reuses 3D printed powders and parts to help further the circular economy. In an industry-first program together with HP, these excess 3D materials are being turned into functional and durable injection molded vehicle parts fit for Ford vehicles. Meanwhile, Nissan is using the technology for part repairs, giving new life to older car models. These capabilities are not simply galvanizing industries, they are actively changing the world for the better.
Glimour Space Technologies, an Australian startup is the first company in Australia to successfully launch a privately developed hybrid rocket in 2016, and the first in the world to use solid 3D printed fuel, potentially reducing the cost of rocket launches in the future from US$15 million to US$5 million. Space exploration was never a field that has been pegged to environmentally friendly – rocket fuels were traditionally propelled by liquid hydrogen fuel, which cause significant carbon emissions. Moving forward, with innovators like Gilmour Space Technology, that compromise might not be necessary anymore.
People are ready to create big wins after a profoundly challenging time. We are on the cusp of an innovation boom, and companies require tools that will allow complex paradigm shifts to take shape. While many leaders are driven by the economic growth 3D printing enables, the efficiencies and long-term resiliency it establishes have created a new era for sustainable manufacturing, which is second to none in today's climate. With a mix of both developing and matured economies, Asia-Pacific is truly a region unlike any other – it is a key region poised to lead the world in 3D printing in years to come, led by some of the world's largest manufacturing economies. As consumers become more discerning in their purchasing behaviors and values, it is paramount for organizations to find a purpose in everything they do. While 3D printing has proven to be reliable in strengthening supply chains and production values, its true value lies in its potential to advance brands and companies in becoming change agents for both sustainability and innovation.
– End –
CLICK HERE FOR LATEST NEWS.
READ CURRENT AND PAST ISSUES OF IAA.
KEEP YOURSELF UPDATED, SUBSCRIBE TO IAA NOW!
AND DON'T FORGET FOLLOW US ON FACEBOOK, LINKEDIN AND TWITTER!