In this annual market outlook, we find out from executives on what they have in store for 2020 and their thoughts about the trends and opportunities in the manufacturing automation industry in the region and around the globe.
Lim Khay Guan, CEO and Managing Director, Endress + Hauser SEA
What is the next big thing coming down the line for the industry whether it's a technology or market trend?
With the recent focus on climate change and the IPCC reporting that emissions must be cut by 45 per cent by 2030 to keep below 1.5 degrees Celsius warming, we expect the process industry players to accelerate the adoption of Industry 4.0 manufacturing technologies to improve energy efficiency and reduce carbon footprint.
Where do you see opportunities for growth in 2020?
Singapore's push to be the regional hub for advanced manufacturing embracing Industry 4.0 technologies will continue to attract investments from global companies for test-bedding and manufacturing high value-add products and services. In particular, we see opportunities for growth in the LNG sector in line with Singapore's ambition to be the LNG hub for the marine sector. LNG demand is driven by the International Maritime Organisation's regulation to reduce the global sulphur limit for marine fuel from the current 3.5 per cent to 0.5 per cent from January 2020. To comply with this requirement, LNG bunkering is projected to reach between 20 and 30 million tonnes per annum by 2030.
What should companies be mindful of to stay ahead in the industry?
Openness to new realities, agility to accept and embrace changes, mastery of core competencies and retention of loyal employees remain as pillars for staying ahead and being sustainable. The pace of change is accelerating and as Darwin famously said, "It is not the strongest of the species that survives, nor the most intelligent that survives. It is the one that is the most adaptable to change."
Agility to learn, unlearn and re-learn in order to adapt to changes requires strong transformational leadership that can inspire and change mindset. Having a growth mindset that encourages and values effort towards learning and continuous improvement is a pre-condition for achieving mastery of core competencies.
When employees are inspired with purposeful work and are empowered with the autonomy to achieve mastery in their competencies, they are more likely to stay with the company for the long term. Customers appreciate vendors with low employee turnover as this engenders trust and foster long-term relationships.
Do you see a need to shift your strategies in order to facilitate growth, and/or be relevant in the industry?
Our corporate 2020+ strategy comprising of seven strategic focal points covering people, networks/collaboration, industry focus, portfolio alignment, fulfilment, risk management and digitalisation is still relevant for growth and do not need any shift. Our first focal point, people, relates to the continuous development of our employees because our customers expect competent and friendly employees who work with them as partners.
We strengthen our networks and collaboration because our customers expand their businesses globally and expect consistent service levels and performance from us wherever they go. We deepen our industry focus because our customers are part of an industry with their specific applications and face industry-specific challenges. We improve the alignment of our portfolio because our customers want to operate their plants safely, reliably, efficiently and environmentally friendly with products, services and solutions.
We continuously improve our fulfilment (order and delivery chain) because our customers expect accuracy from quotation to delivery. We take only manageable risk because our customers trust us with both large and challenging projects and are inactive in regions and markets with high levels of uncertainty. We accelerate the development of our digital competence because our customers apply digitalization in their organizations, processes and offerings.
What do you hope to see in 2020?
As a founding member, we hope to see more vendors joining the Open Industry 4.0 Alliance in 2020, to promote a common agreement between vendors over standardised connectivity, to drive the digitisation of the factory, plant, and warehouse and ultimately create an ecosystem by linking Information Technology with Operational Technology while bridging the divide between operators and manufacturers/OEMs.
Compared with other initiatives on the market the Open Industry 4.0 Alliance highlights the openness of the proposed approach with vendor lock-in free solutions, offering a low-risk option for the operators. The alliance framework aligns to a common set of design principles which provide the foundation and guideline for all organizational and technical decisions made by the members. The design principles, One and Open, are one of the main differentiators to other Industry 4.0/IIoT initiatives in the market, and would go a long way in establishing a unified framework for IIoT.
Seiichi Miyazawa, Managing Director, Hioki Singapore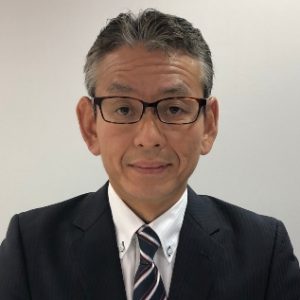 What is the next big thing coming down the line for the industry whether it's a technology or market trend?
I trust so many things going to be automated and to moving towards the internet of Things – ie: all the utilities around our everyday lives, development, production, measurement, inspection, etc. I believe, at the same time, investments and developments for high-efficiency utilisation of energies can be so much accelerated because they are basis of our social infrastructures. Most of industry sectors should follow to this big stream, and then it is obvious that companies offering unique/high-level innovation based on their higher creativity can be the next worldwide leaders in such stream.
Where do you see opportunities for growth in 2020?
With the aforementioned stream, high-efficiency of social infrastructures and its stable supplies can bring us much more demands about various measurements and signal-sensing (like current, voltage, or so). Also, new measurement technologies for both rising of battery demands and progresses of components required for faster IoT spreading will be our growth opportunities.
What should companies be mindful of to stay ahead in the industry?
We are required to monitor markets with broader field of view – from on-site activities to development teams.  On the other hand, it is important for the whole HIOKI Group to make very best efforts to be an excellent solution provider who can provide customers ideal services which are able to offer them improvements.
Do you see a need to shift your strategies in order to facilitate growth, and/or be relevant in the industry?
We are required to strengthen our organisational strengths. It means that we should have capabilities to contact to possible customers rapidly/surely as well as to provide higher-level measurement solutions fitted to those customers.
To realise those, it is required for us to improve both our own capabilities and our internal education/training systems. As the results, HIOKI can obtain market demands which can be linked with our next-generation measurement technology developments.
What do you hope to see in 2020?
We should create markets which can be brought by new values of ours. That is why I would like to accelerate rapidly to broaden HIOKI brand in ASEAN/Oceania markets. Through these activities, I believe our measurement solutions can contribute to technology innovation in our society as well as in realising SDGs.
Carsten Haecker, Head of igus Asia Pacific
What is the next big thing coming down the line for the industry whether it's a technology or market trend?
The next 10 years will be, many people believe, one of the most challenging this world has ever seen. Not one technology, but everything changes all at once.
How we produce and use our energy, how we move around, how we live, how we pay, how we communicate, how we dress and eat, how we take care of our bodies and how medicine treats us,
how we work together. There are many people who think that, because of the changes, business and life will get harder. They speak of a crisis. There are others, and I belong to them, who say that because of these changes, we will see the greatest boom in history.
People will buy or use new low-emission, low-energy cars, and use flying taxis, new energy sources like hydrogen power and others we haven´t even heard about (for example "E-Fuel" – liquid power drawn from the C02 in the air). New money and supply chains with cryptocurrencies and blockchain, New communication devices with holograms and avatars, New smart materials to wear, New bio-health foods to eat, New medicines, robot doctors, healing homes, And of course: everything, digital, smart, intelligent and automated.
Where do you see opportunities for growth in 2020?
The changes have started leading to the above indications. The internet as a digital sales tool will become more prominent, not only in private life but also in the industrial environment. Companies who are able to combine digital and traditional business with the focus of quick supply and turnaround will stay ahead, others may fail. In igus we prepare ourselves with large investments into the IT infrastructure, online stock visibility and payment functionality which allows our clients easy processing of their needs.
What should companies be mindful of to stay ahead in the industry?
Doing everyday the same and assuming a different outcome will obviously not bring the expected results. We have to listen clearly to the market, we have to respond to clients' needs and we must be quicker in processing of their needs. The market is changing, from traditional B2B to a digital world. Smart, intelligent solutions in combination with automation will lead to success.
Easy digital tools, digital intelligence, super fast and reliable delivery next day, or three or five days for complex assemblies. Special parts for you overnight. New inventions for our clients in only a few weeks after they tell us their problem.
Do you see a need to shift your strategies in order to facilitate growth, and/or be relevant in the industry?
We started to invest in online people in the larger countries besides the traditional salespeople. This process will accelerate in the next years. Those online people will form a team in the back end and ensure growth through our online tools.
What do you hope to see in 2020?
2019 was and still is a sluggish year. Investments in many industries have slowed down, triggered by uncertainty, debt levels, trade tensions etc. which naturally has affected our customers and us in return. We hope to see global demand returning quickly and lifting overall trade, also through digital enhancements.
Damien Dhellemmes, Country President, Schneider Electric Singapore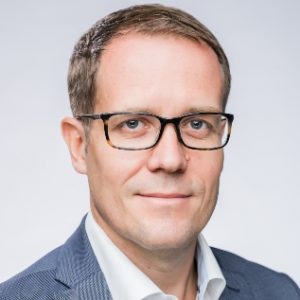 What is the next big thing coming down the line for the industry whether it's a technology or market trend?
This year, global conversations have been rife on sustainability and climate change, and 2020 looks to be a watershed year for corporate adoption of sustainability initiatives and renewable energy. With mounting pressure from investors, employees and customers to operate in a more sustainable and transparent fashion, corporations have significant reason to take action.
Schneider Electric and GreenBiz Research recently conducted a study that revealed proof that sustainability initiatives can produce positive business benefits. The 'State of Corporate Energy & Sustainability Programs 2018' research report surveyed over 300 sustainability and energy professionals who represent businesses with at least US$100 million in annual revenue.
According to the report, organisations that actively manage and plan for climate change see an average 67 percent higher return on equity than companies that do not. Furthermore, nearly 80,000 emission-reducing projects reported by 190 Fortune 500 companies returned almost US$3.7 billion in savings in 2016 alone.
Where do you see opportunities for growth in 2020?
Clearly, there is growing momentum in how companies are viewing and prioritising energy and climate focused initiatives – 63 percent of Fortune 100 companies have already set one or more clean energy targets. With technological advancements and increased affordability in efficiency, cleantech and renewable energy, opportunities abound for companies to profit and succeed by adopting energy and sustainability initiatives. Those that that recognise this connection, and focus on energy efficiency and renewables, will be able to build more sustainable and profitable operations.
What should companies be mindful of to stay ahead in the industry?
Changes to the energy landscape will only accelerate and intensify, presenting risks and competitive disadvantages for those behind the curve, and opportunities for those ahead. Organisations need to be closely aligned with the way they buy and use energy, and build sustainable operations for 2020 and beyond. Planning and managing for climate change needs to factor short- and long-term business goals, and must be driven by a company-wide vision and strategic plans.
Do you see a need to shift your strategies in order to facilitate growth, and/or be relevant in the industry?
At Schneider Electric, our commitment to sustainability is at the heart of everything we do. It extends across our technologies, value chain, business model, culture and strategy. As an industry, it is crucial that we work together and take an integrated approach to combat our current climate challenges. Through our current technologies such as EcoStruxure, we are helping thousands of our customers drastically reduce their energy usage. Not only are we empowering our customers to operate more sustainably, we also walk the talk ourselves – Schneider Electric is committed to become fully carbon neutral by 2025, starting with our East Asia and Japan regional headquarters in Singapore which will become fully carbon neutral by mid-2020.
What do you hope to see in 2020?
In 2020, we look forward to greater industry collaboration towards sustainability efforts, which will require all levels of stakeholders engaged in identifying investment and resources needed to meet short- and long-term sustainability goals. Renewable energy is key to a decarbonised future, and achieving clean energy transformation will require widespread support from the collective industry.
Mark Burr-Lonnon, Senior VP of Global Service & EMEA and APAC Business, Mouser Electronics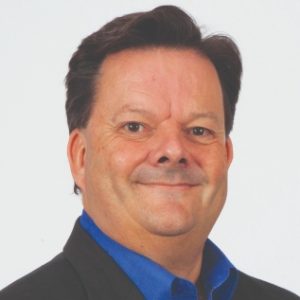 What is the next big thing coming down the line for the industry whether it's a technology or market trend?
We expect growth to continue in all regions of the globe, particularly in the areas of automotive/transportation, industrial, artificial intelligence, machine learning, robotics, security, smart metering & grid, power and the IoT space (sensor technology, wireless/RF, and microcontrollers). These key market sectors are certainly driving growth. However, focus products and technology/application sectors do vary from region to region depending on the local design and manufacturing needs.
What should companies be mindful of to stay ahead in the industry?
The use of electronic devices is on the rise worldwide. Keeping up with demand is the biggest challenge, particularly as there is increased demand across all product categories. High-capacitance base metal electrode multi-layered ceramic chip capacitors (MLCCs) are now key to many new products and technologies, but current production of MLCCs is lagging behind demand.
For 2020, some of the challenges we expect to see pertain to product delivery lead times, margin erosion, and market stability. Delivery times on certain components will continue to be a challenge, in order to meet the market demands.
Mouser received accreditation to AS6496 in 2018, making it the industry's first authorised distributor to be accredited with the aerospace industry's high standard for anti-counterfeit measures in authorised electronic component distribution. With growing concerns over counterfeit parts entering the supply chain, customers can order with confidence knowing that Mouser has rigorous processes in place to mitigate the risk of counterfeit products penetrating its inventory.
Do you see a need to shift your strategies in order to facilitate growth, and/or be relevant in the industry?
At entry level, we put the needs of our customers first. We specialise in answering the component needs of the design engineer and buyer by providing them with the newest semiconductors and electronic products. We make it a priority to stock the newest products and technologies from our 800-plus manufacturer partners, giving engineers an edge and helping their speed time to market. Mouser is the industry's New Product Introduction leader. The NPI focus is a key driver for our business and a differentiator for us in the industry.
The digital revolution is driving worldwide demand for electronic components, to meet this demand, we are making substantial capital investments in state-of-the-art automation systems to expand capacity and maximise efficiencies in our global distribution centre. We are excited to have the largest installation of Vertical Lift Modules in all of North America, a true testament to our belief in working smarter.
VLMs — essentially giant vertical filing cabinets, complete with shelves and an automated elevator — store tens of thousands of electronic components. Mouser now has 55 Vertical Lift Modules — including 11 brand new modules. Mouser is expanding its footprint and growing its business position to meet increasing customer demand worldwide. The VLMs are expected to house up to 120,000 parts total once fully online, helping Mouser's distribution teams greatly expedite orders for its 630,000 customers worldwide.
What do you hope to see in 2020?
We will continue to focus on our strength, which is introducing the newest products from more than 800 industry-leading manufacturers to our customers worldwide. 2020 will offer many new opportunities in some key industries. With the growth of IoT, there will be new technologies introduced from our manufacturers around sensor technologies; the latest in power management; and of course, advancements in the microprocessors.  Automotive, factory and home automation will also continue to be emerging markets as more technologies are introduced to make factories, homes and vehicles smarter and safer.  Engineers can depend on Mouser to be the first to stock these newest products.
A generally strong global economy, investment in inventory, and an overall positive outlook are contributing factors. Mouser's position as the New Product Introduction leader along with stocking the widest selection of components are important drivers behind our continued growth. We expect to add more product lines in 2020 and continue to invest in inventory to ensure that we can support the entire bill of materials for engineers and buyers in our industry. That's why we work in close partnership with all our manufacturer partners to provide the fastest, easiest access to the industry's newest technologies.
Further reading:
[Video] Interview With Mr Jonas Berge, Senior Director, Applied Technology, Emerson
Manufacturing Sector Maintains Growth Trajectory Amid Challenging Market Conditions
[Video] Interview With Mr Richard Habering, Head of Business Unit, igus Smart Plastics
BrauBeviale 2019: Endress+Hauser Empowers The Field
KEEP YOURSELF UPDATED, SUBSCRIBE TO IAA NOW!
FOLLOW US ON FACEBOOK, LINKEDIN AND TWITTER !