Against the backdrop of an 'on-demand' economy, Asian businesses are finding it necessary to provide better, more compelling and personalised customer experiences. By Ryan Goh, VP and GM, Zebra Technologies Asia Pacific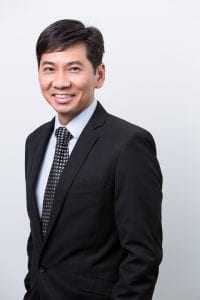 Against the backdrop of an "on-demand" economy, Asian businesses are finding it necessary to provide better, more compelling and personalised customer experiences. They also need to accommodate changing fulfilment models that enable the delivery of what customers want, when they want it and how they want it delivered. This has impacted the supply chain, requiring near real-time processing capabilities for managing inventory levels and anticipating operational needs. As a result, the upcoming year will see manufacturers moving from "forecasting" to anticipating and predicting needs to keep up with the pace of the "on-demand" economy.
The 3A's Arrive: Analytics, Automation and Artificial Intelligence
The challenges presented by the on-demand economy has forced manufacturers to re-think how they run their daily operations. As a result, many are considering making the operational and operating procedure changes required to deploy more modernised systems that leverage the 3A's: Analytics, Automation and Artificial Intelligence (AI). Analytics are helping to anticipate and predict what should be done next from operational workflow to customer interactions. Automation includes not only physical/robotic-based automation but also the automation of data capture and automated decision making, which is speeding up work processes enormously.  Using the data-rich environment to advise and intelligently interact with customers and workers – AI helps businesses to understand what needs to be done next. It also takes advantage of deep insights and databases to provide contextual assistance to customers or workers.
To embrace the on-demand economy, businesses are changing how they choose to invest in their business. Firstly, they are looking for solutions that provide more granular and detailed tracking and tracing of people, process and assets in the supply chain. Secondly, they want to have consistent, personalised and real-time communications with customers. Last but not least, they are using data and analytics to intelligently anticipate and predict both operational and customer needs. This means tapping on contextual information and data to create a more seamless, less error prone workflow and set of systems to meet the emerging needs of the "on-demand" economy. Solutions they are tapping on include location technology, automated sensing (eg, new forms of RFID), computer vision and video analytics of various sorts will become increasingly important to "informing" customers how to navigate operations in real-time and take the best next action.
Digital Transformations See The Birth of Intelligent Enterprises
The use of data to derive actionable insights shows that businesses are starting to transform into Intelligent Enterprises. Intelligent Enterprises are able to mobilise these data-driven insights to the right person at the right time so they can be "acted" upon to drive better, more-timely decisions by users anywhere, at any time. Zebra has recently revealed the results of its inaugural "Intelligent Enterprise Index", a global survey that analyses where companies are on the journey to becoming an Intelligent Enterprise; as well as how they are connecting the physical and digital worlds to improve visibility, efficiencies and growth.
Globally, 48 percent are on the path to becoming intelligent enterprises, scoring between 50-75 points on the overall index. Only five percent exceeded 75 points on the index. In comparison, Asia Pacific respondents scored above the global average, with 51 percent of those polled scoring between the 50-75 points, but merely two percent were above the 75-point benchmark that qualify them to be considered an "intelligent" enterprise.
However, IoT vision is strong and investment set to increase. In APAC, 38 percent of companies spend more than US$1 million toward IoT annually, and 80 percent expect that number to increase in the next one to two years. In fact, 67 percent of APAC companies expect their IoT investment to increase by 11 percent or more during this time. However, 39 percent of companies today have not executed on their IoT plans or do not have any plans at all. Although only 36 percent currently have company-wide deployment, it is expected that 65 percent will have it deployed company-wide in the future.
With businesses in other regions well on their way to being Intelligent Enterprises, Asian manufacturers will need to ensure that they make the appropriate investments so that they do not lose their competitive edge.
Retailers Are Making Stores Service Centres
 On the other side of the coin, it is also worth examining larger trends in the retail industry since these impact manufacturers down the line. Retailers are shifting away from the "online versus Brick and Mortar" mindset to a "online plus Brick and Mortar" mindset, and they recognize that they need to serve customers across all channels seamlessly and in a unified way.
Customers don't see channels, they see brands and products. How they buy these products and brands is based on many factors – convenience and immediate need are the top factors. Clear evidence of this can be seen via two examples: Wal-Mart buying online companies such as Jet.com, Shoebuy.com, Hayneedle, Modcloth, Bonobos, Parcel, and Amazon buying Wholefoods. Asia will be leading retail innovation, with China at the forefront as the likes of Alibaba lead the transformation.
We strongly feel that 2018 will be the transformation year for frictionless checkout/shopping. Robots will take control of retail store operations, freeing up sales associates to do what they do best. Many retailers in US are still plagued by long checkout lanes, unable not able to offer frictionless checkout to their customers.
The high expectations for ultra-fast delivery/shipping are driving the cost of online/Click and Collect (C&C) fulfilment and last mile deliveries. Even though omnichannel initiatives – such as C&C, curb side pick-up, drive-throughs, ship from store, deliver to lockers and customer's cars – are growing, they are not profitable. Not all retailers have figured out how to execute this profitably, and this is one of the biggest challenges of retailers. Such issues have played a large part in creating the current "on-demand" economy and are affecting manufacturers at the other end of the supply chain, and the need for digital transformations into Intelligent Enterprises is allowing manufacturers to better able to respond to ever-changing customer expectations.
Conclusion
As we enter the age of the on-demand economy, businesses are striving to provide more compelling and personalised customer experiences that are delivered in "the moment of need". To embrace this on-demand economy, 3As (Analytics, Automation and Artificial Intelligence) will be the key to build up modernised systems that help businesses navigate their operations in real-time to meet the emerging needs of customers.
READ MORE SOFTWARE & NETWORKS
WANT MORE INSIDER NEWS? SUBSCRIBE TO IAA NOW!
CHECK OUT IAA'S CURRENT AND PAST ISSUES: DIGITAL MAGAZINE