SPONSORED POSTS
Despite the back-and-forth nature of the fight against COVID-19, we are seeing both industry leaders and regulators talk more about the return to "normalcy" – but normal does not necessarily mean a return to the way things were done, especially in light of the changes and lessons that this epidemic has forced on the industry.
LATEST POSTS
Across Australia and Asia, the industrial cybersecurity company supports companies in the oil and gas, utilities, manufacturing, water, and electrical power industries, and of late, the food and beverage sector, and notably, the pharmaceutical sector for the distribution of Covid-19 vaccines.
This new ticketing platform developed by Thales is expected to allow two million trips per day.
Quantron AG's emission-free goods transport for the long haul Q-Light FCEV is unique in Europe as an H2 vehicle in the 3.5-4.2 tonne range.
How HP Singapore put sustainability at the centre of its Fourth Industrial Revolution (4IR) strategy in Southeast Asia.
Ennoconn to integrate its Digitalisation-as-a-Service strategy with Google's advanced cloud solutions and services to create next-gen digital industrial products and new revenue models.
Dairy Farming Promotion Organisation of Thailand (DPO) has introduced a new "National Milk" product range in SIG's on-the-go combiblocXSlim carton packs with SIGNATURE Full Barrier packaging material, where the small amount of polymers used is linked to certified forest-based renewable materials – an innovation in Asia.
The new sulfur hexafluoride (SF6)-free Switchgear enables companies in Singapore to eliminate the world's most potent greenhouse gas.
The Robotics Research & Innovation Centre (RRIC) is launched to co-create customised robotics solutions with industry and develop talent pipeline for the growing sector.
The IES-Incubator and Accelerator (IES-INCA), Singapore's deep tech incubator for entrepreneurial engineers, announces the signing of a Memorandum of Understanding (MoU) with BOP Hub Ltd, an incubator for Social Enterprise businesses operating in base-of-the-pyramid communities throughout Asia.
The TBM Council APAC was formed to cultivate a regional community of technology and financial leaders who leverage data on cost, consumption, quality and performance to improve alignment and continuously optimise technology spend.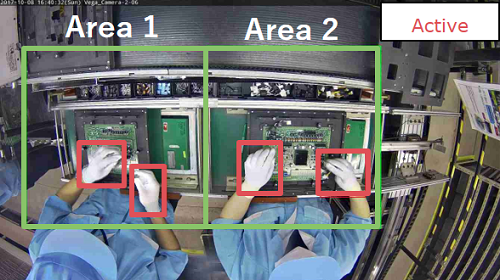 A new video analysis technology, "Value-added Time Measurement Solution," from NEC Corporation promotes quality control and locates production bottlenecks.