SPONSORED POSTS
Despite the back-and-forth nature of the fight against COVID-19, we are seeing both industry leaders and regulators talk more about the return to "normalcy" – but normal does not necessarily mean a return to the way things were done, especially in light of the changes and lessons that this epidemic has forced on the industry.
LATEST POSTS
The smart home appliances brand CHiQ will enter the Indonesian market with the goal of making available to the country's shoppers products that raise the bar both in the terms of ease-of-use as well as intelligence.
A low carbon city is a society where people collaborate and put efforts into reducing the amount of carbon dioxide emissions, whether emitted from the hustle and bustle of daily life, or from commercial and industrial activities.
Signatories of the Call to Action for Shipping Decarbonisation urge world leaders to align shipping with the Paris Agreement temperature goal.
Emerging countries like the Philippines is a thriving, vibrant innovation ecosystem.
This mini review highlights the technological pathways of utilizing natural gas in a transition to sustainable renewable energy systems, with a focus on the natural gas components and resources point of view for ASEAN member states.
The alliance establishes Iris Automation as exclusive detect and avoid technology provider.
Crown's V-Force Energy Storage Systems (ESS) include lithium-ion batteries and chargers and are now available for Crown's entire forklift truck portfolio.
Right from healthcare, customer service, security patrols, and education and entertainment, startups are offering robotics-enabled solutions ranging from last mile delivery to industrial automation.
The Archer-Daniels-Midland Company (ADM) unveils the ADM Food Technology (Pinghu) Co., Ltd., a fully automated flavor production facility situated in Pinghu, Zhejiang Province, China.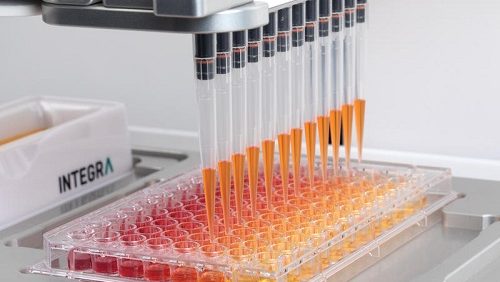 INTEGRA's automated liquid handling solutions can streamline routine pipetting tasks for more efficient and accelerated workflows.
By Ethan Goh, Senior Market Product Engineer, SICK Southeast Asia